---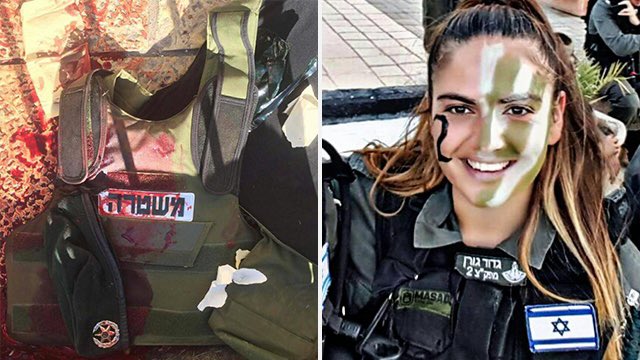 Policewoman succumbs to injuries in stabbing at Damascus Gate after fighting her attacker while trying to draw weapon; 4 injured at Zedekiah's Cave; 3 terrorists killed
The Border Police officer killed in a coordinated stabbing and shooting attack in two areas in Jerusalem's Old City on Friday evening was identified late Friday as Hadas Malka, 23. The three attackers, who were allegedly members of Palestinian terrorist groups, were shot dead in the course of the attacks.
Staff Sergeant Malka was a resident of Moshav Givat Ezer in central Israel. She did her mandatory military service in the Border Police, and then extended her service 15 months ago and became an officer. She leaves behind parents and five siblings, three sisters and two brothers.
Malka was critically injured in a stabbing attack on Sultan Suleiman Street near Damascus Gate on Friday evening. She was transferred to Hadassah Hospital Mount Scopus in Jerusalem where she underwent emergency surgery but later succumbed to her injuries.
Tags :
---
Related :